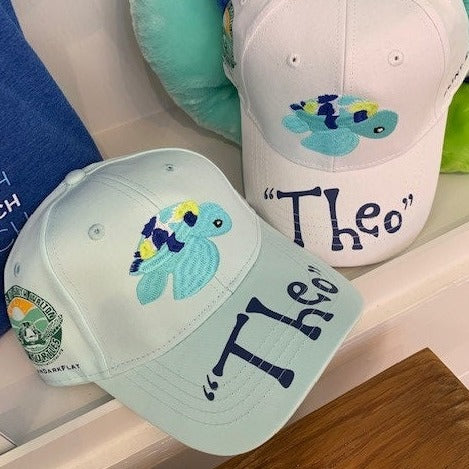 Theo Youth Baseball Cap
$ 19.00
Theo of South Walton is now available on a youth baseball cap! Available in two colors, white and mint green, and embroidered with Theo in full color.
Representing all endangered sea turtles, Theo wants to help spread the word and teach how we can help sea turtles thrive, including keeping the beaches #cleandarkflat. 

A portion of every Theo purchase goes directly to the Friends of South Walton Sea Turtles.